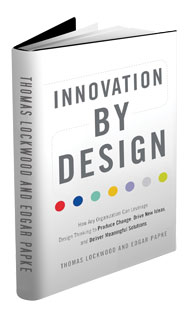 KEYNOTES BY EDGAR
INNOVATION BY DESIGN
How to Design, Build, and Lead Cultures of Innovation
How do we build and lead more innovative organizations and teams? When all is said and done, innovative organizations are about having the right culture. Within the context of human motivation, interpersonal behavior and organizational systems, building a culture of innovation is a difficult undertaking for any leader. In response to this challenge, Edgar shares the findings of the in-depth study of 21 of the world's most innovative organizations and shows how to apply the power of design thinking to better engage employees, focus on solving the right problems, and deliver extraordinary customer and consumer experiences. Based on the need for not more innovation, but more relevant human-centered innovation, he provides insights from the book Innovation By Design, and shares ideas on how to effectively design and build aligned cultures of innovation.
For further information, please contact us at info@edgarpapke.com
(Visited 13 times, 1 visits today)